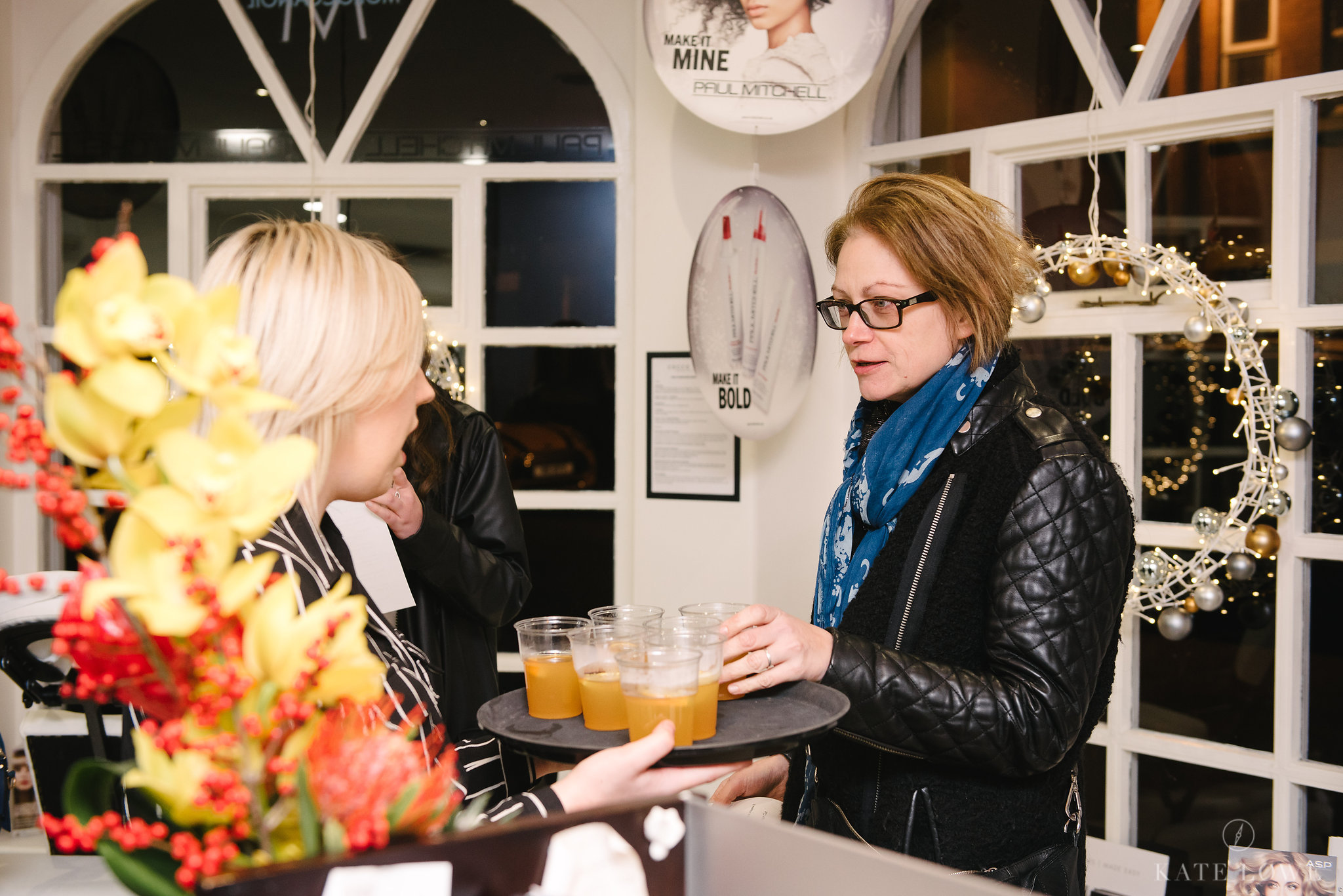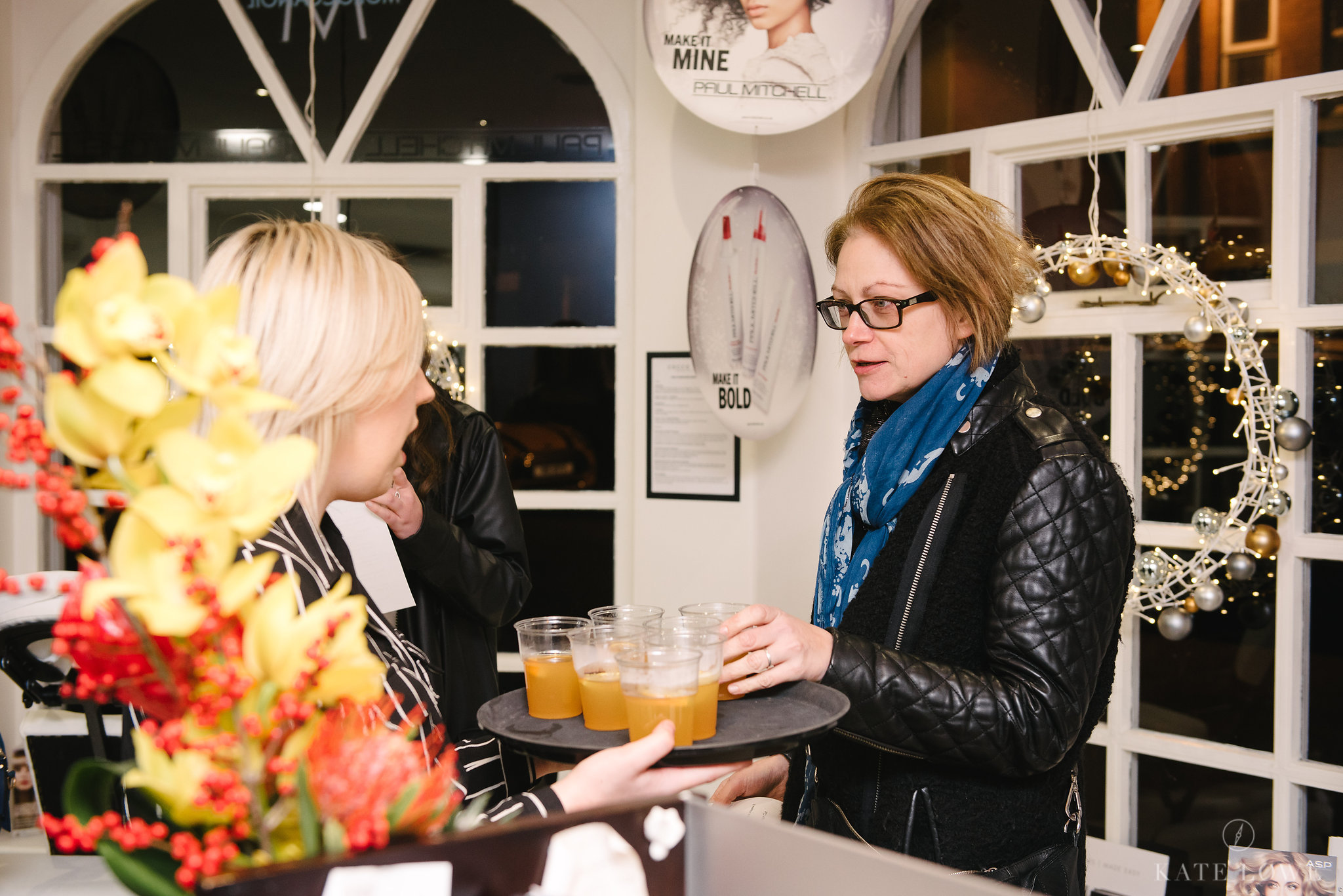 It's that time of year again
mulled wine, mince pies and panic!
December seems to be Stress, Stress, Stress! Gifts to buy, outfits to put together, food to organise as well as our usually demanding every day lives.
Each year we like to put on an evening of hair and beauty demos to help you create some amazing looks during party season all by yourself.
This year we held our annual event on Tuesday 28th November, The team opened the event at 6.30pm and all of our guests were greeted with a glass of festive mulled cider and a KeraStraight goody bag filled with special treats from us inc hair & beauty products, hair brushes, makeup bags, mirrors, invisibobbles and so much more!
We kicked it off with a 5 min hassle free curl look from Chelsea using the amazing MYCURL (£39.95 @COCCO)
Ramona wowed us with a brilliant cheeky up-do using the fab kit by Invisibobble (£14.99 @COCCO)
Hayley transformed our very own Annie's locks from shoulder length to long in 30 seconds flat using our Flip In Hair Extensions (Prices From £69.99@COCCO) and Jazmin showed off the Passoday ponytail extension which can be added in less than 1 min.
Michelle was on hand reviving and hydrating all our guest's winter, chapped hands with her manicure range by Nailtiques (Prices Start From £11.00)
Everyone go to meet our saviour Anita, who joined the team in November this year. She was busy de-stressing everyone with her knott-busting massage on the night. Anita has already been hugely popular with her Massage and Fire Cupping treatments and has Christmas packages and Gift Vouchers available. (Prices From £27.50 Thursdays 12-8pm).
We were joined on the night by the very talented photographer Kate Lowe who documented the evening and captured the atmosphere! The air was filled with laughter and all of our team we're on hand giving advice and recommendations to our guests.
We had an array of Christmas gift ideas from all of our hand picked brands, exclusive offers and the unveiling of the long-awaited cordless irons!
Becca Davis was picked as the winner of our Mini Pamper Package Prize draw and will be joining us for a massage with Anita, A Vitaplex high shine and rebonding treatment and blow-wave followed by a nail varnish with Michelle.
Thank you to everyone who made it possible and joined us on the night and see you next year to everyone who didn't!!
Merry Christmas!
Team Cocco x
Make sure you get your invitation next year
Subscribe to our newsletter, update your email in salon and make COCCO Salon as a Safe Sender!!!
Make Us A VIP to get all our news and offers & check your JUNK!
Hello@coccosalon.co.uk
For more information on products used on the night, gift ideas, gift vouchers or to book an appointment.
Call us on 01332 292129
Book online here
Or pop in!